In her text Dear Science and Other Stories Katherine McKittrick stresses the need for inter-disciplinary study.  We draw from a range of disciplines and practices, from a variety of writers and thinkers to infuse a re-imagined therapeutic.    
Reading is an undoing, a recovering, a finding of formulation, a place, a place where recognition can happen and much more. In Theory as Liberatory Practice bell hooks has this to say: 
Let me begin by saying that I came to theory because I was hurting-the pain within me was so intense that I could not go on living. I came to theory desperate, wanting to comprehend-to grasp what was happening around and within me. Most importantly, I wanted to make the hurt go away. I saw in theory then a location for healing. I came to theory young, when I was still a child. 
In The Significance of Theory Terry Eagleton says:
Children make the best theorists, since they have not yet been educated into accepting our routine social practices as "natural", and so insist on posing to those practices the most embarrassingly general and fundamental questions, regarding them with a wondering estrangement which we adults have long forgotten. Since they do not yet grasp our social practices as inevitable, they do not see why we might not do things differently.'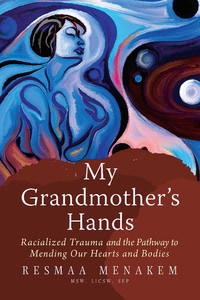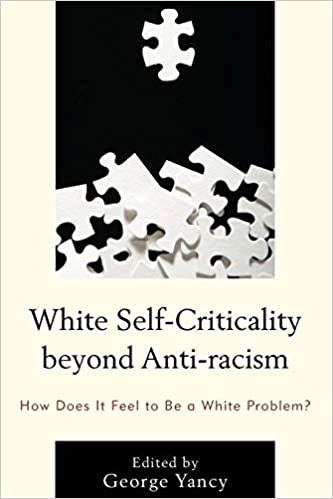 A Letter to My Nephew by James Baldwin
James Baldwin's thoughts on his nephew's future—in a country with a terrible history of racism— first appeared in The Progressive magazine in 1962. Over 50 years later his words are, sadly, more relevant than ever. Link.  
Letter to my son:
"Here is what I would like for you to know: In America, it is traditional to destroy the black body—it is heritage."
Julietta Singh pens a luminous and moving letter to her six-year-old daughter about race, climate change and inheritance.
The Fire Now
Anti-Racist Scholarship in Times of Explicit Racial Violence
Edited by Azeezat Johnson, Remi Joseph-Salisbury and Beth Kamunge
With a Foreword by Christina Sharpe.  Afterword by George Yancy  
(A review) 
For this moment, we can think about
The Fire Now
-  as anti racist therapeutic thought and practice in the times of explicit racial violence.  
Who do we think with at this time?  
What texts will resource us?  
What practices in the consulting room do we engage with and how do we disrupt the consulting room to be more inclusive and accessible?  
Do we stick with the dyad?  What do we do beyond the dyad?  Beyond the consulting room? 
What structures exist already that address the fire now, and what is it that could exist?   
From the publisher's website:  
In Dear Science and Other Stories Katherine McKittrick presents a creative and rigorous study of black and anticolonial methodologies. Drawing on black studies, studies of race, cultural geography, and black feminism as well as a mix of methods, citational practices, and theoretical frameworks, she positions black storytelling and stories as strategies of invention and collaboration. She analyzes a number of texts from intellectuals and artists ranging from Sylvia Wynter to the electronica band Drexciya to explore how narratives of imprecision and relationality interrupt knowledge systems that seek to observe, index, know, and discipline blackness. Throughout, McKittrick offers curiosity, wonder, citations, numbers, playlists, friendship, poetry, inquiry, song, grooves, and anticolonial chronologies as interdisciplinary codes that entwine with the academic form. Suggesting that black life and black livingness are, in themselves, rebellious methodologies, McKittrick imagines without totally disclosing the ways in which black intellectuals invent ways of living outside prevailing knowledge systems.